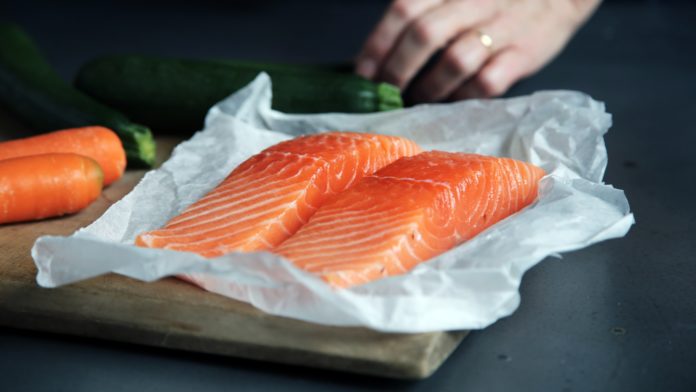 With summer just around the corner, we want to get you up to speed with delicious summer recipes in time for the sunshine.
Summer food for us means three things, eating outside, easy cooking and colourful food.
This simple recipe combines all three of these concepts into a delicious meal that is affordable and nutritious.
Ingredients:
200g green beans
150g frozen peas
2 sliced courgettes
2 tbsp olive oil
2 lemons
4 salmon fillets
4 tsp fresh pesto
500g small potatoes
25g butter
Fresh mint leaves
Recipe:
Preheat oven to 200C or 180C for fan ovens. Place the beans and peas in a pan of boiling salted water and cook for 3 mins, then drain.
Cut 4 big rectangles of non stick paper. Divide up the vegetables between them, leave out the potatoes. Drizzle each parcel with olive oil and a squeeze of lemon. Top each one with a salmon fillet and spread each fillet with pesto.
Fold each parcel up and place on a baking tray. Roast for 10-15 minutes until the salmon is cooked through and the vegetables are tender.
While the parcels are cooking, boil the potatoes for about 10-15 minutes, then drain and toss them in butter and mint.
Serve the parcels with potatoes on the side and lemon wedges.
If hassle free meals are what you are looking for, please have a look at some of our other recipes in our blog posts.  We have carefully tried all the recipes that we post on the website, so you know that the recipes will be easy to follow and give great results.  We are a non-commercial website that just wants to give something back to the wider food community around the world, so please check out some of our other posts for food inspiration.